US Federal Holidays 2023: A calendar date that is documented and designated by the federal government of the US as a holiday is known as, a federal holiday, in the US. On every federal holiday, closure of non-essential government offices is observed. Besides, other activities like suspension of trading in the stock markets is also done.
US Federal Holidays 2023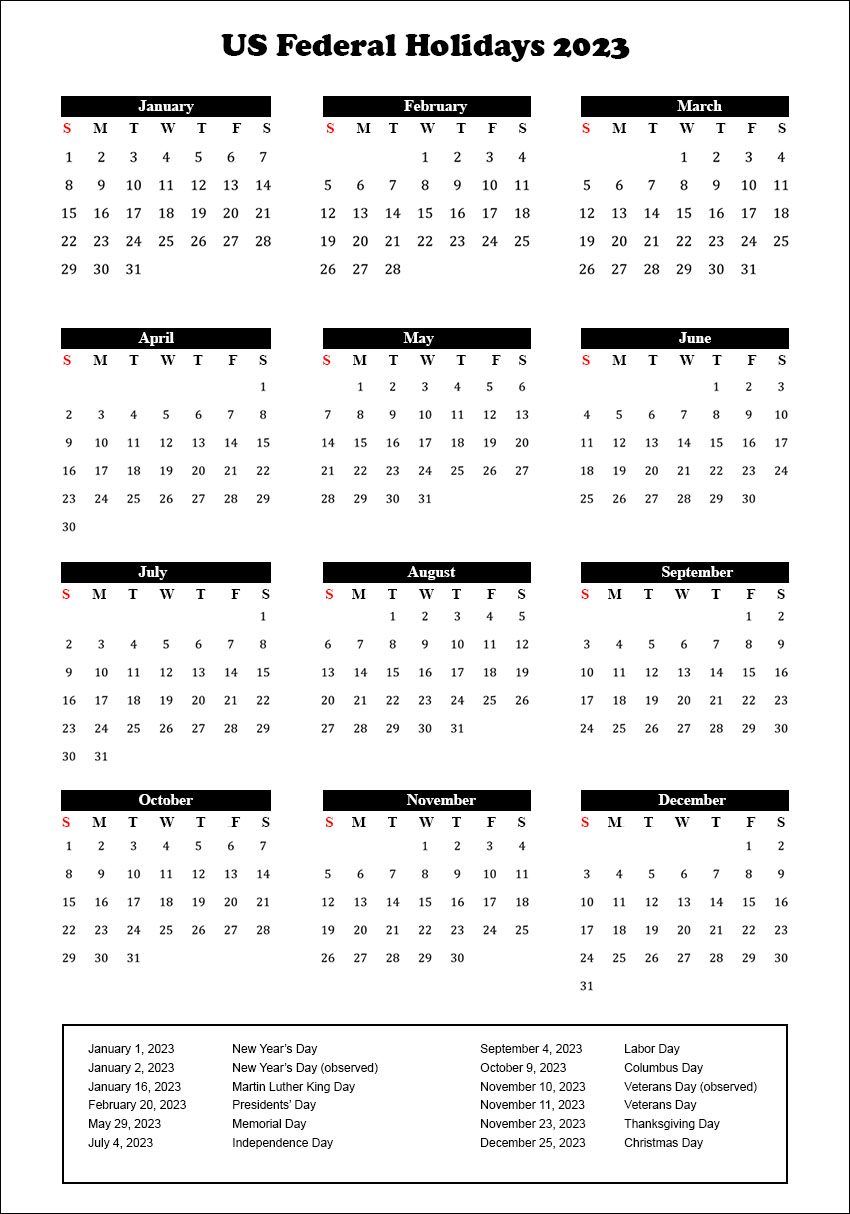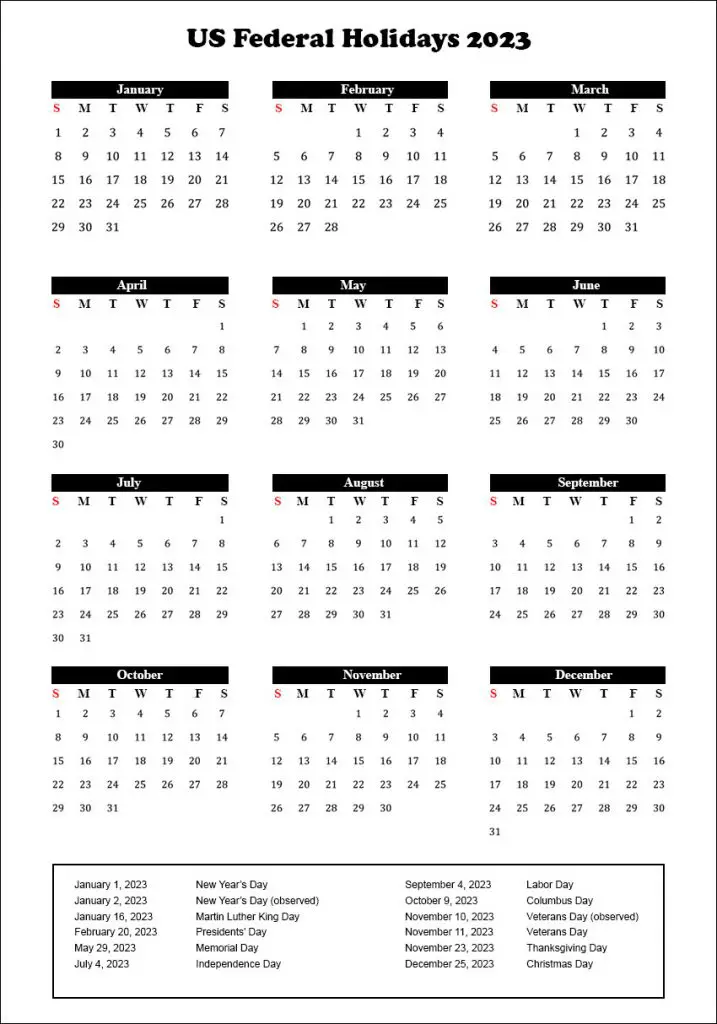 It is a paid holiday for every government employee on all federal holidays. It can be seen that the authority to create holidays for federal institutions including federally owned properties, employees, and the District of Columbia, rests with the US Congress. As a general rule, which even though may not be needed, on all the federal holidays other institutions, like banks and schools may be closed. However, in many regions of the US, it can be seen that all city and state holidays may be observed alongside with federal holidays.
Federal Holidays 2023 USA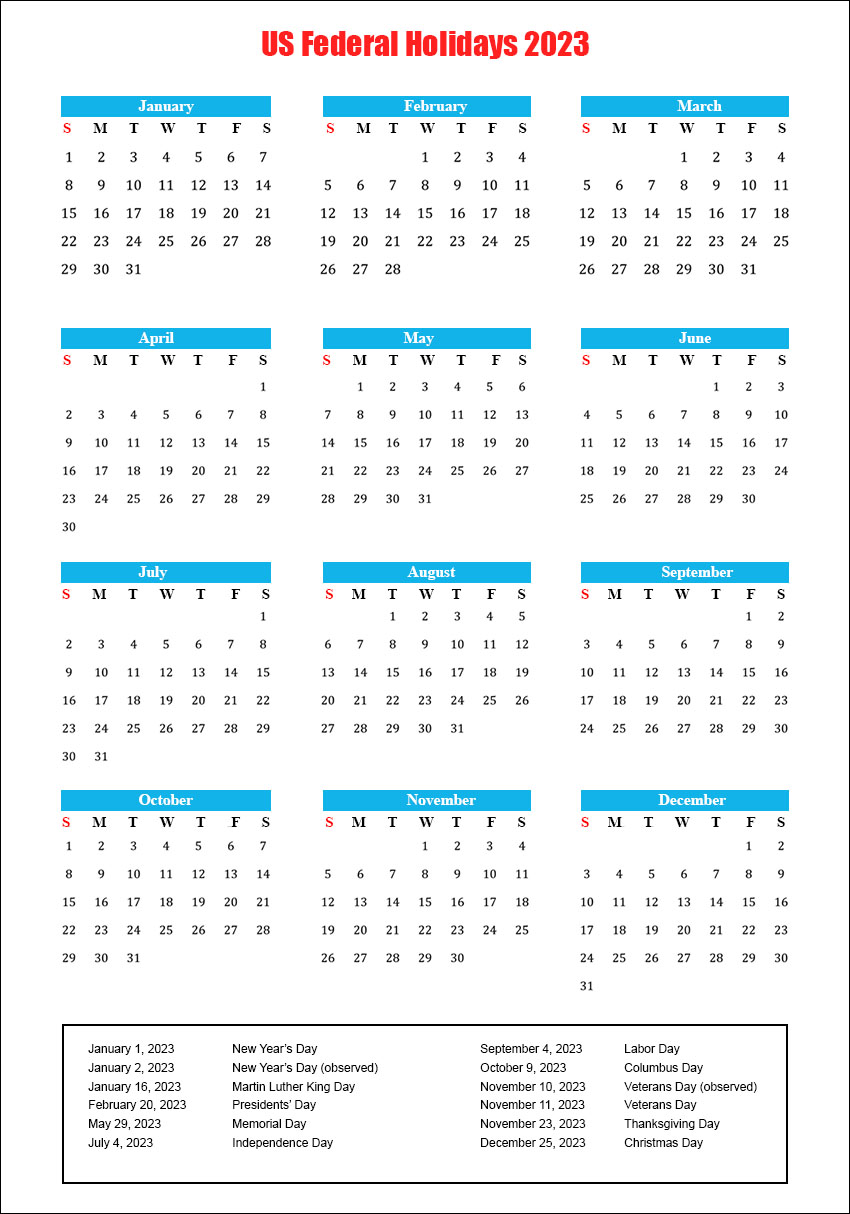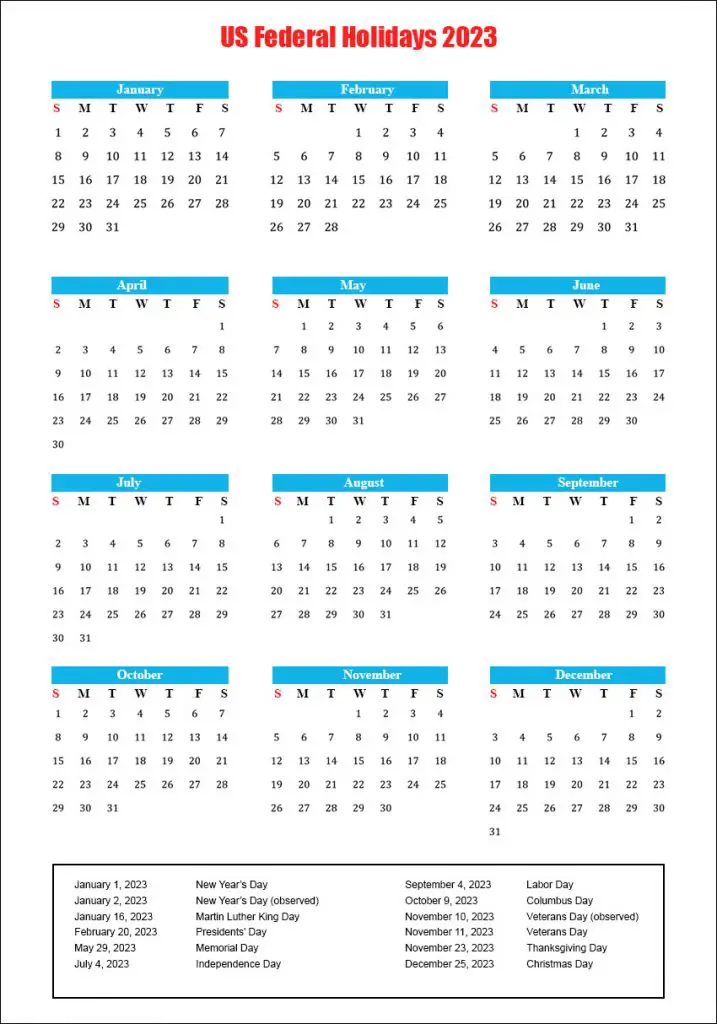 According to an overview of federal holidays and observances made in the year 2023, the holidays are established through a federal law, under 5 U.S.C. 6103. If the public holiday falls on Saturday, non-working day, the holiday is observed on the previous Friday. If any federal holiday falls on a Sunday, it is observed on the upcoming Monday. This is applicable for most of the federal employees.
US Calendar 2023 With Federal Holidays
Based on a 2023 yearly federal calendar, there are 12 listed federal holidays that are observed in the US. In the month of January 2023, there are three dates, like January 1, January 2, and January 16, which will be observed as federal holidays. They are New Year's Day on a Sunday, New Year's Day as observed, and Martin Luther King Day on the same Monday. On February 20, 2023, which falls on a Monday, President's Day will be observed as federal holiday.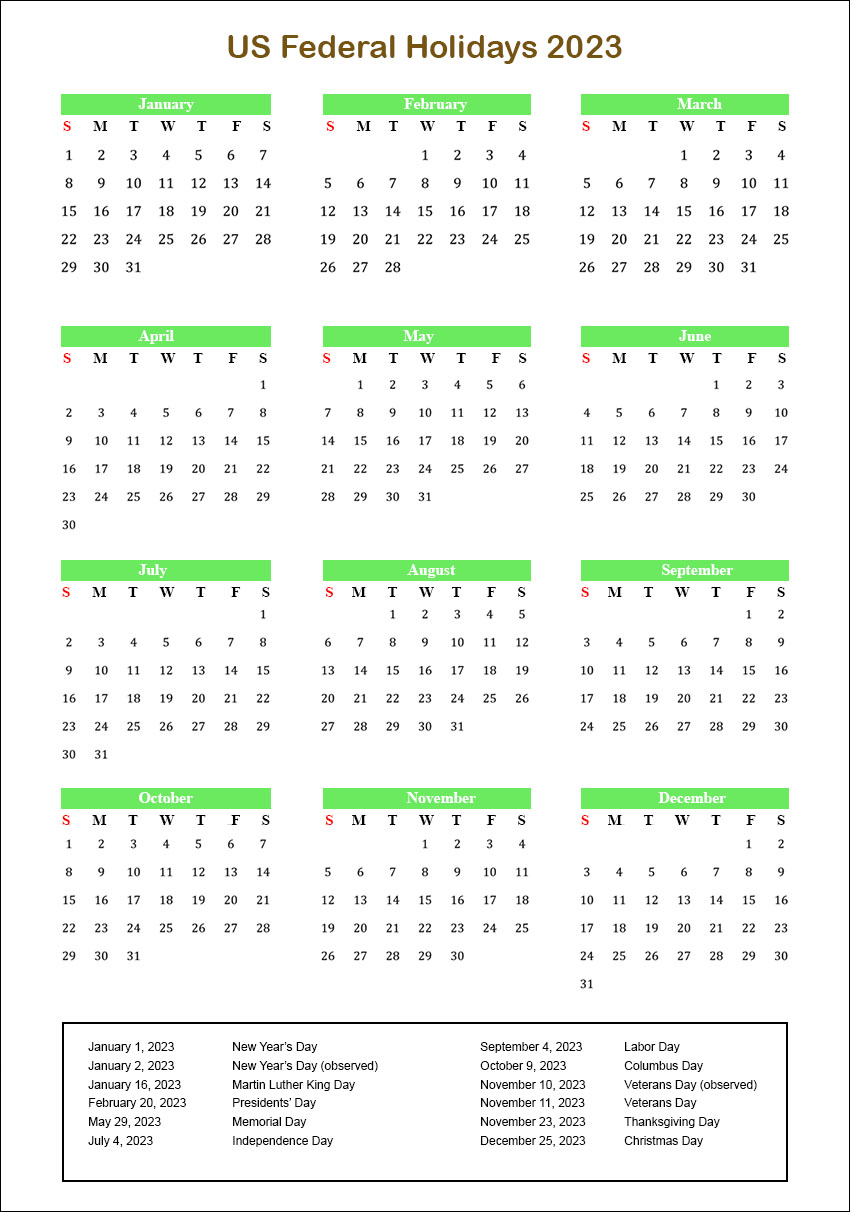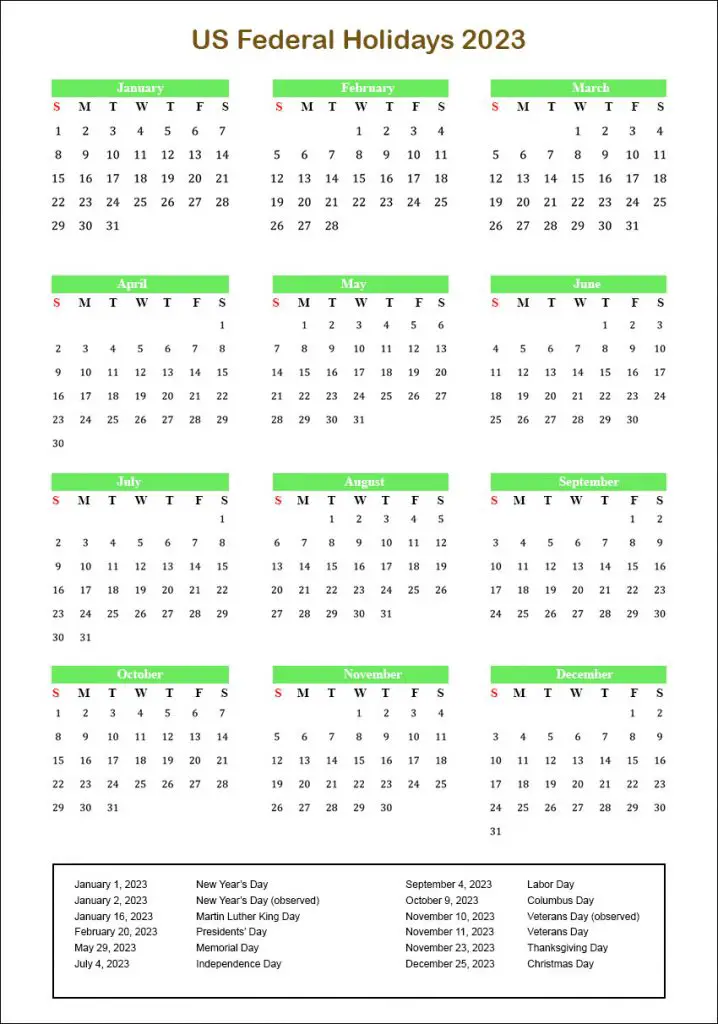 On May 29, 2023 which falls on a Monday, Memorial Day will be a federal holiday. On July 4, 2023, which falls on a Tuesday, Independence Day will be a federal holiday. On September 4, October 9, both days falling on Mondays, Labor Day and Columbus Day will be federal holidays. On November 10, 11, and 23 in 2023, Veteran's Day will be observed, Veterans Day and Thanksgiving Day will be federal holidays on Friday, Saturday and Thursday. On December 25, 2023, which falls on a Monday, Christmas Day will be a federal holiday.
Federal Holiday Calendar 2023 USA
However, it should be noted that the official federal name for Presidents' Day, which honors George Washington, is recognized as Washington's Birthday. The name Presidents' Day, also frequently written as Presidents Day or President's Day, is used as a federal holiday, as it is referred to under the Presidents name.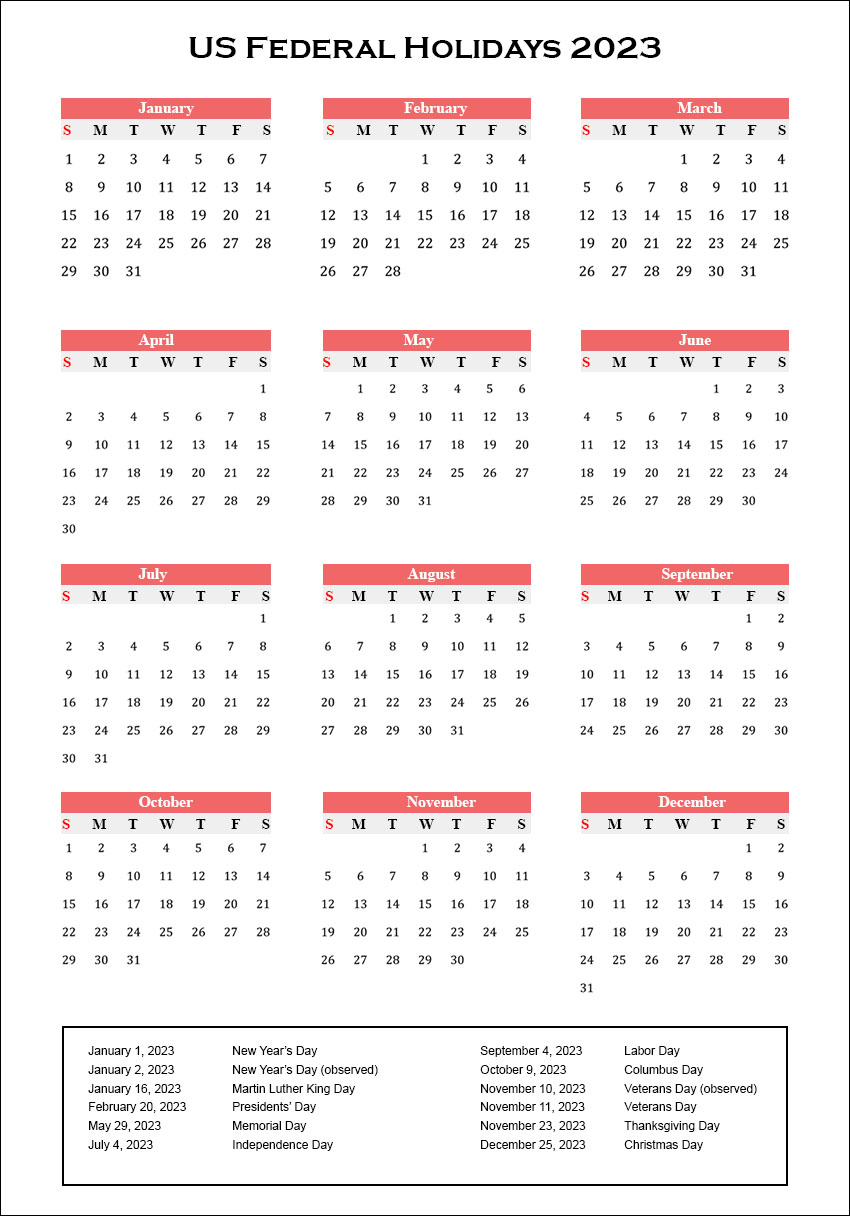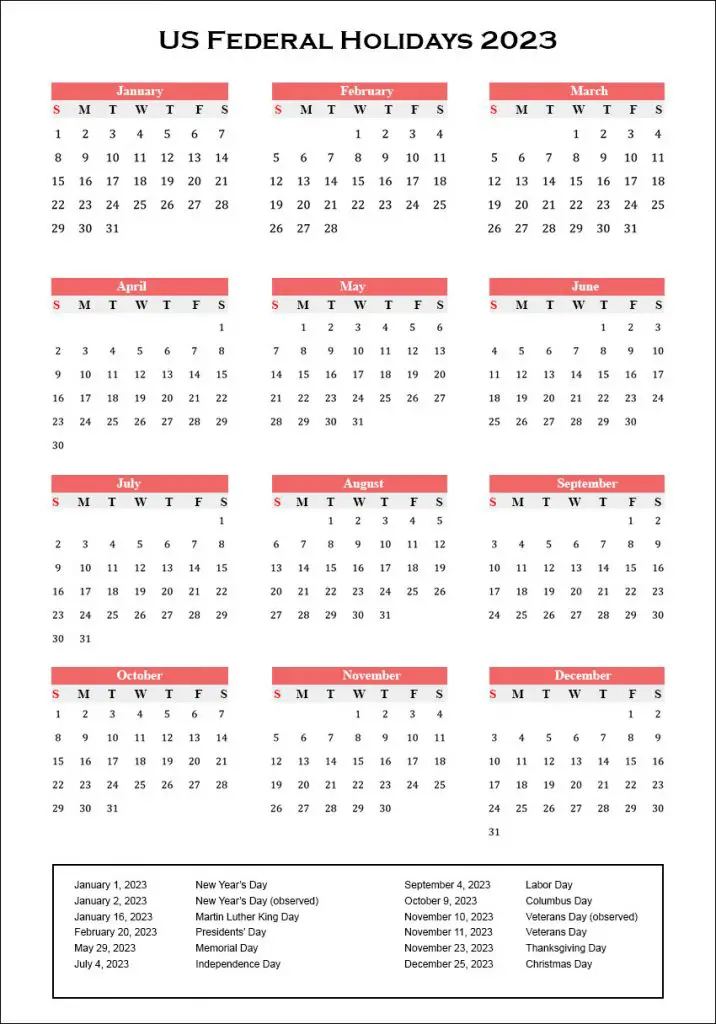 This is especially true for states that remember additional Presidents like Jefferson, Lincoln, and others along with George Washington. The federal holiday's calendar of 2023 is available for users in the form of printable templates in applications, like Microsoft Word, Excel, and PDF versions. It is also possible to download the federal holidays 2023 calendar as graphic or image file or PNG format from the web.