National holidays 2024 that officially recognized by the government of a country and typically celebrated by the entire nation. Here is a list of some of the most popular national holidays, along with the dates they typically celebrated:
National Holidays 2024
National holidays hold a special place in the hearts of citizens as they commemorate significant events, historical milestones, and cultural traditions that shape a nation's identity. In 2024, a diverse array of national holidays awaits, promising moments of celebration, reflection, and unity for people across the country.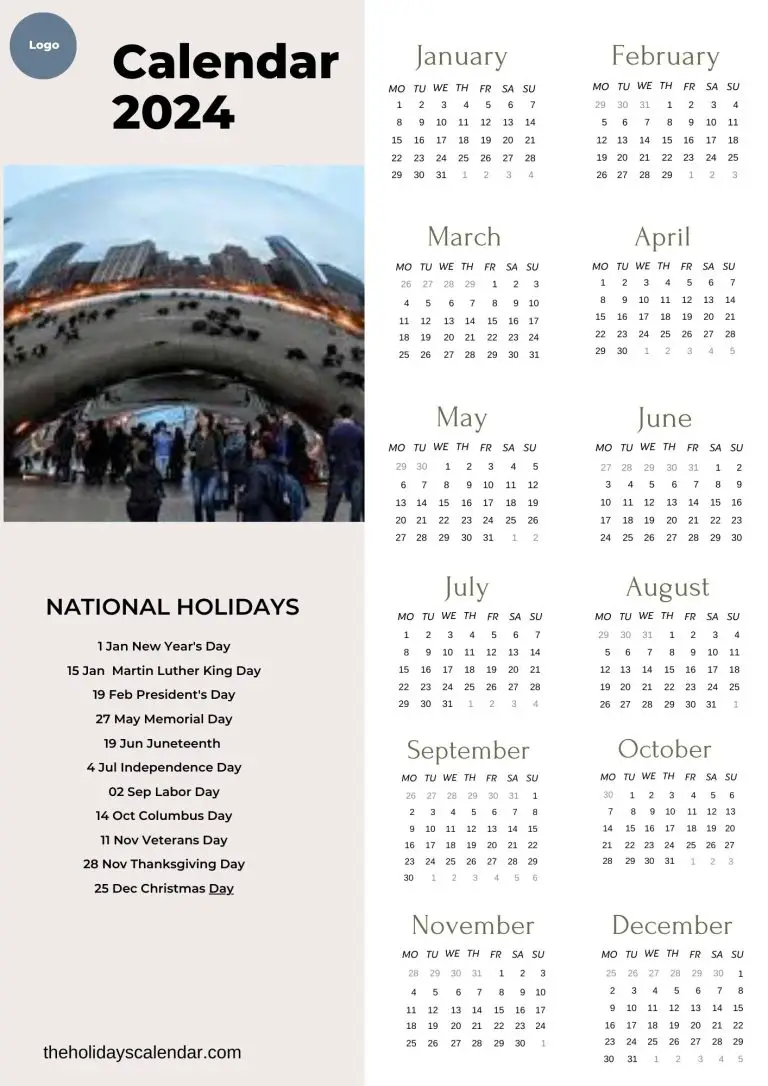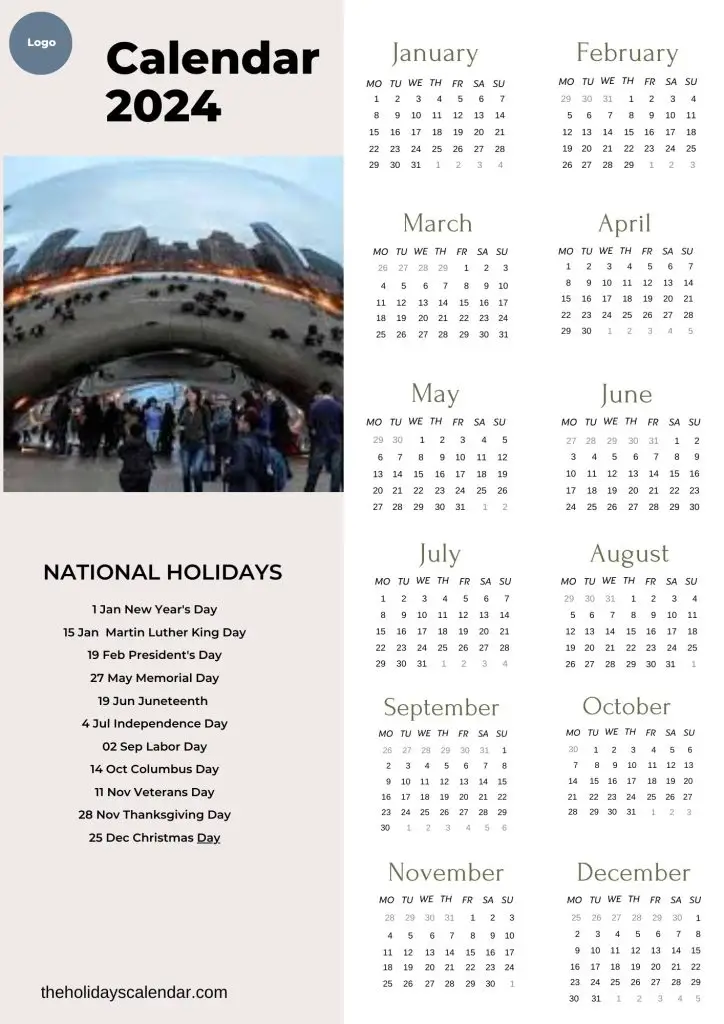 One notable holiday is Independence Day, celebrated on July 4th, marking the United States' declaration of independence in 1776. With fireworks lighting up the skies and community gatherings, this holiday is a time for Americans to come together and honor their nation's history and principles.
Labor Day, observed on the first Monday of September, is another significant holiday. It pays tribute to the contributions of workers and the labor movement's achievements, often symbolizing the end of summer and the start of a new academic year.
Veterans Day, held on November 11th, honors military veterans who have served in the United States Armed Forces. It's a solemn day of remembrance, acknowledging the sacrifices made by those who have dedicated their lives to preserving the nation's freedom.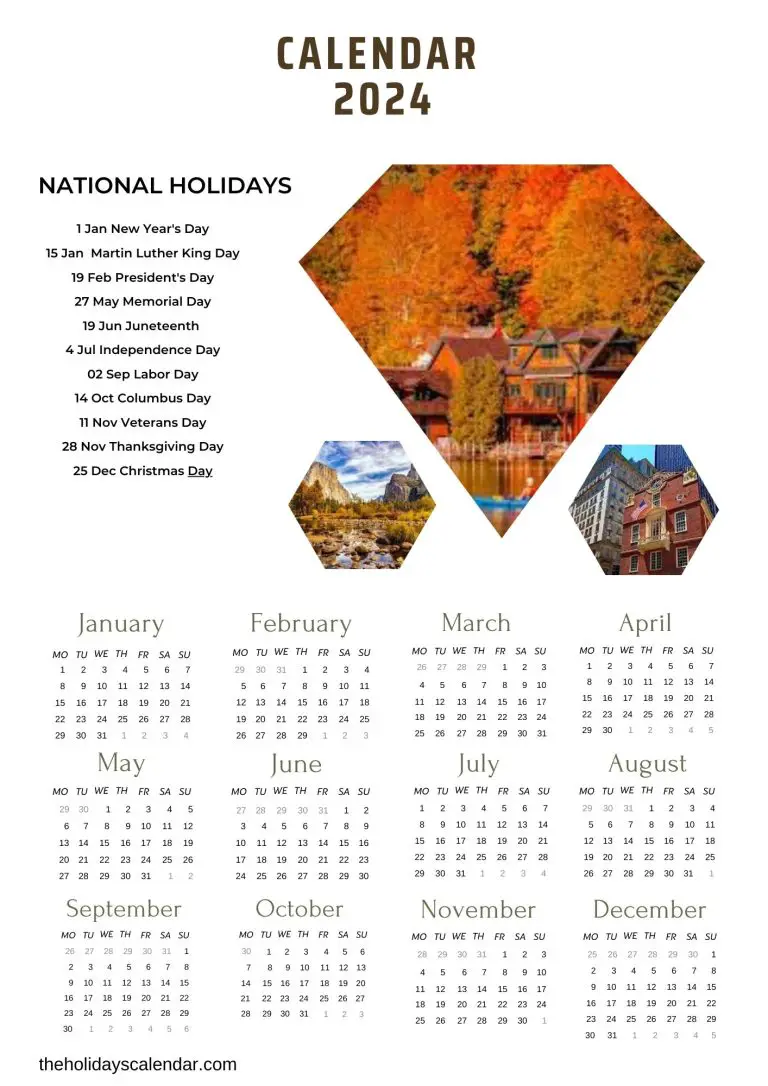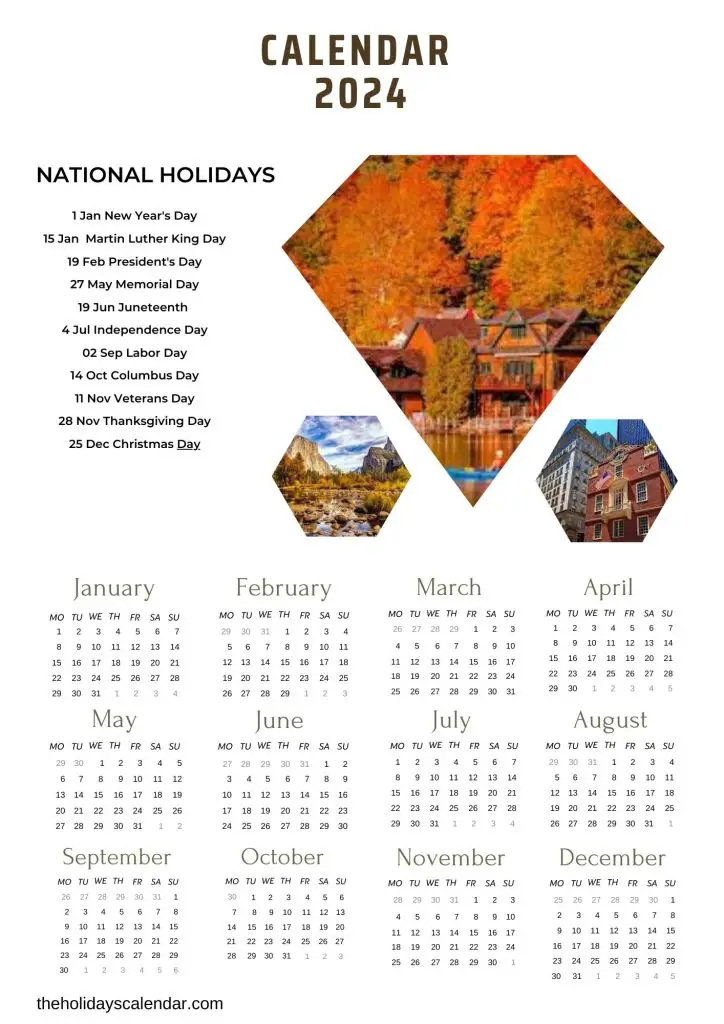 Thanksgiving, celebrated on the fourth Thursday of November, is a time for gratitude and familial gatherings. Originating from a historical harvest festival, this holiday encourages people to reflect on their blessings and share a festive meal with loved ones.
In 2024, these national holidays and many more will provide opportunities for citizens to come together, embrace their shared history, and strengthen the bonds that make their nation unique. Check out Seasonal Holidays for 2024 here.
US National Holiday Calendar
The US National Holiday Calendar is a roadmap that guides Americans through a year filled with moments of remembrance, celebration, and unity. This calendar reflects the nation's diverse cultural tapestry and historical significance, weaving together a rich tapestry of holidays that honor various facets of American life.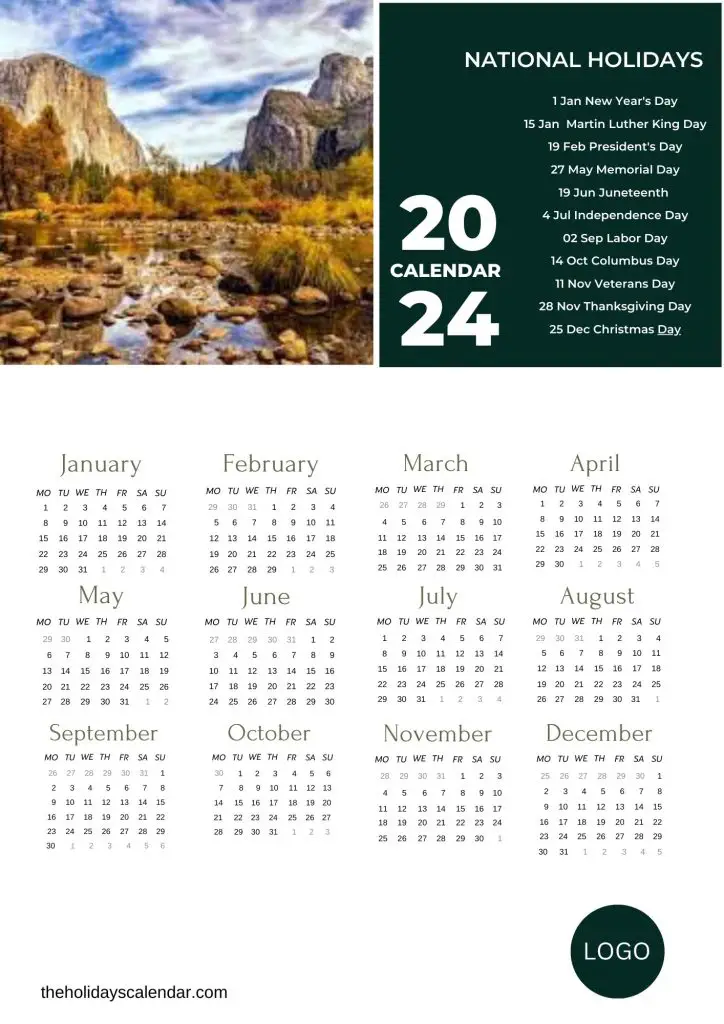 Martin Luther King Jr. Day, celebrated on the third Monday of January, commemorates the civil rights leader's contributions to equality and justice. It serves as a reminder of the ongoing journey toward racial harmony and social progress.
Memorial Day, observed on the last Monday of May, is a somber occasion dedicated to honoring fallen soldiers who sacrificed their lives while serving in the US military. Parades, ceremonies, and moments of silence underscore the importance of remembering their bravery and dedication.
Columbus Day, taking place on the second Monday of October, recognizes Christopher Columbus' arrival in the Americas. While it's a contentious holiday due to its historical context, it prompts conversations about indigenous rights, cultural heritage, and the complexity of history.
Juneteenth National Independence Day, celebrated on June 19th, acknowledges the end of slavery in the United States. Its recent recognition as a federal holiday amplifies the significance of emancipation, and it's a time for reflecting on the ongoing struggle for equality.
Through the US National Holiday Calendar, Americans navigate a year that embraces the nation's past, present, and future, fostering a sense of belonging and shared purpose.
Calendar of Holidays and National Days
The Calendar of Holidays and National Days is a mosaic of cultural, historical, and commemorative celebrations that highlight the unique identities and values of societies worldwide. This eclectic compilation offers a glimpse into the diverse tapestry of human experiences, fostering cross-cultural understanding and unity.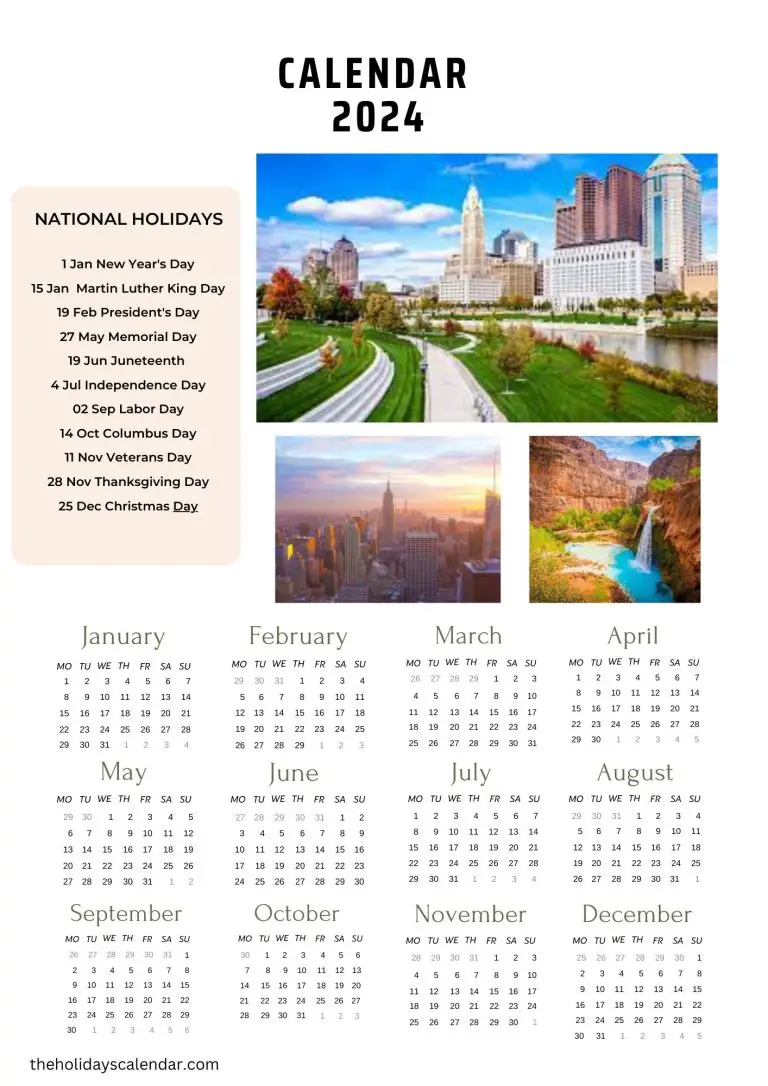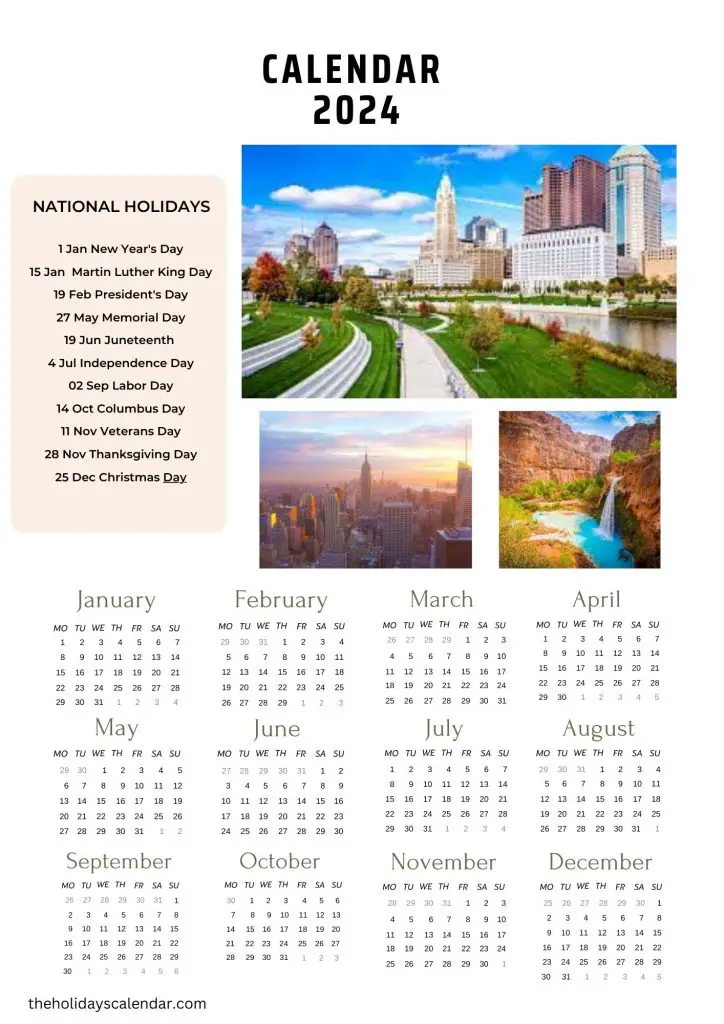 International Women's Day, observed on March 8th, champions gender equality and celebrates the achievements of women throughout history. It's a day for raising awareness about the ongoing fight for women's rights and empowerment.
Diwali, known as the Festival of Lights, is a significant Hindu holiday celebrated by millions across the globe. Taking place in either October or November, Diwali signifies the victory of light over darkness and good over evil. It's characterized by vibrant decorations, traditional sweets, and the lighting of oil lamps.
Eid al-Fitr, marking the end of Ramadan, is a joyous occasion in the Islamic calendar. Families and communities come together to break their fast, offer prayers, and exchange gifts, fostering a sense of unity and gratitude.
Chinese New Year, also known as the Spring Festival, is a festive time for billions of people around the world. With traditions rooted in ancient customs, it welcomes the lunar new year with dragon dances, lantern festivals, and family gatherings, symbolizing renewal and good fortune.
The Calendar of Holidays and National Days showcases the rich spectrum of human traditions, values, and celebrations, serving as a bridge between cultures and a testament to the beauty of diversity.